marks of a true christian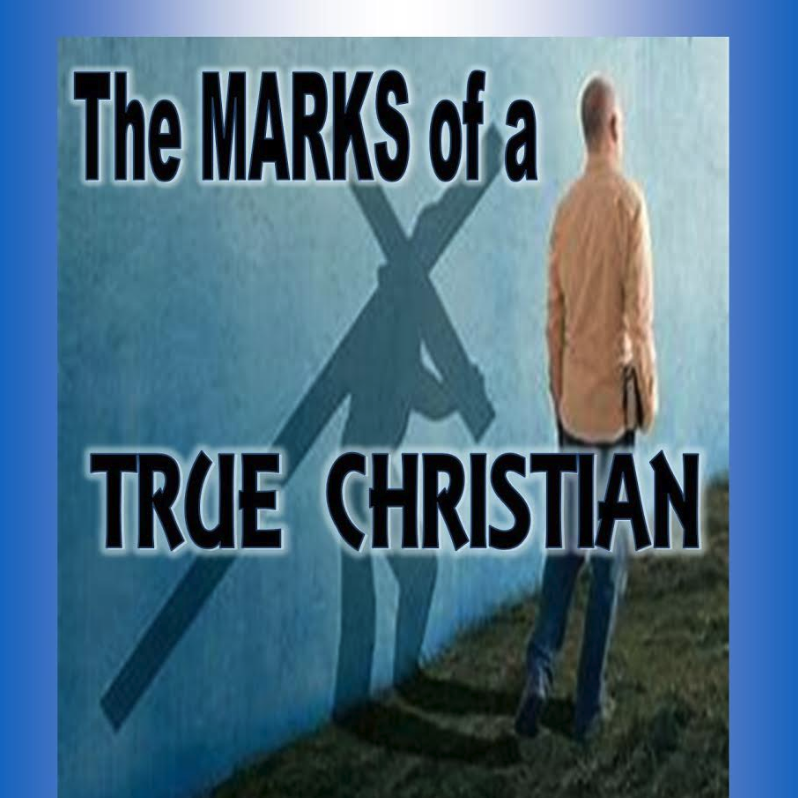 MISSION STATEMENT FOR "MARKS OF A TRUE CHRISTIAN" CLASS:
CONTACT PASTOR TONY STANGAS: 812-876-9002
One of our Theme Scriptures for "THE MARKS of a TRUE CHRISTIAN, CLASS" . . . is found in JOHN 14:15 where JESUS simply says;  " If You LOVE ME. . . Keep My Commandments !
Of Course, keeping the Commandments of GOD isn"t, and shouldn't be, Something that's Done out of Religious DUTY. . .
. . . BUT is carried Out . . Because We LOVE JESUS !
BY the SAME Token, . . WE Don't Pursue the MARKS that are Listed in I Timothy 3:1-7 and Titus 1:5-10 . . . . to Fulfill some Religious Agenda . . . BUT We Simply ATTAIN, . . these MARKS, That distinguish US . . AS CHRISTIANS, . . . Through Our PURSUING, . . or LOVING JESUS !!
THIS CLASS simply explains. . . in detail WHAT those MARKS ARE. . . and HOW they APPLY to our Daily Living.
 JOHN 13:35 says; "By THIS, shall all men KNOW that you are My Disciples. . . By the LOVE that You have for one another!"
Even them will I bring to my holy mountain, and make them joyful in my House of Prayer: their burnt offerings and their sacrifices shall be accepted upon my altar; for my house shall be called a House of Prayer for all people.
Isaiah 56:7